Northern Cape town celebrates World Food Day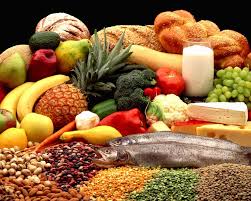 This year's theme for World Food Day was "Family Farming: Feeding the world, caring for the earth"
World Food Day is celebrated on 16 October each year. This year, the day focused on promoting family farming. About 200 kms south of Kuruman, Bongani residents who attended the World Food Day celebration received free starter seed packs from the Department of Agriculture, Land Reform and Rural Development in order to start food gardens of their own.
Dietician Anike Franken also was on hand to educate community members on how to eat healthy for less.
At the event, about 30 impoverished families were selected by local non-governmental organisations to receive food parcels. Department of Social Development Community Development Practitioner Richard Maketlo said that the department could also provide further families with seed packs once families have submitted their information to the department.
He encouraged more youth to pursue bursaries and careers in agriculture.
"We need more young people in our country to focus on agricultural careers, hence there are loads of bursaries is available, …for us to understand our food more," he told OurHealth.