Credit: FUMIGRAPHIK_Photographist/ Flickr
Elderly people are also vulnerable to HIV and this World AIDS Day the Department of Health is urging young and old to get tested.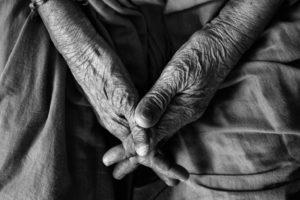 Limpopo's Health MEC, Dr Phophi Ramathuba, has taken it upon herself to educate elderly people in the province about HIV and Aids after realising that there is a vast lack of knowledge about the deadly disease.
"Our elderly women in the province are being raped and infected with HIV daily. And they end up not reporting the matter to the police or seek medical attention from their local clinics because they lack information and knowledge regarding the virus," said Dr Ramathuba.
The MEC is visiting all districts in the province to personally educate the elderly women about how they can protect themselves from HIV and Aids.
Elderly women pass on knowledge
[quote float=left]We must all get tested for us to have an HIV-free generation," Dr Phophi Ramathuba.[/quote]"They say if you educate an elderly woman about something, you will also be educating the nation as the elderly women always pass the knowledge on to the young ones. And in that way we may be able to stop the spread of the virus. These elderly women are the ones who are looking after most of the orphans in the province. And they need to be educated," she said.
The Department of Health is encouraging all elderly people in the province – especially women – to get tested for HIV.
This is so that they can know their statuses and also how to protect themselves against the virus. The campaign, currently happening in Limpopo, is part of a string of events to mark World AIDS Day on December 1.
"Starting from today, we will be testing all elderly people for free, starting with HIV, TB, diabetes, and other infections. It's all in our hands to stop the spread of the HIV and other diseases. We must all get tested for us to have an HIV free generation," she said, while speaking at a gathering on Tuesday.
Educating elders on HIV vulnerability
Dr Ramathuba also said that the elderly women in the province were the most vulnerable to HIV because they had very little knowledge about the virus.
The MEC said she was pleased to hear that ARVs were available at all the clinics in the province, including those based in deep rural areas.
Vhembe-based social worker Peggy Mulaudzi said everyone with information about HIV was responsible for teaching elderly people about the disease and also about how they could protect themselves.
"We cannot just leave it to government alone to educate our people. We should also play our role as the younger generation, and educate our mothers about the virus," she said. – Health-e News.
An edited version of this story was published in The Star