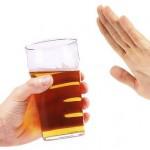 In 2009, Government spent an estimated R17-billion to address the consequences of alcohol abuse, including vehicle injuries and alcohol-related violence.
However, the multi-million rand liquor industry provides the country with jobs and revenue, so its regulation is tricky for policy makers.
The Control of Marketing of Alcoholic Beverages Bill is still in the "very earliest of stages", according to health spokesperson Joe Maila. But the Bill could restrict alcohol advertising, and ban liquor-backed sport sponsorships.
The Bill follows in the footsteps of legislation passed in 2000, which banned tobacco advertising, made it very difficult to smoke in public and substantially increased cigarette taxes.
Thirteen years later, smoking in adults has been cut by a third and in youth by a quarter, according to the National Council Against Smoking.
Health Minister Dr Aaron Motsoaledi has made it clear this year that he intends to restrict the liquor industry, which has an often-devastating effect on the country's social fabric.
"There has been a lot of research. Now it is time for action," said Motsoaledi at the launch of the SA Health Review in Pretoria earlier this year.
One of Motsoaledi's key objectives is to reduce alcohol consumption amongst young South Africans.
"No matter how financially powerful groups and institutions are, no matter how much money they make, I can stake my life that we are going to fight with our bare knuckles to achieve this," warned Motsoaledi during his Budget speech.
Some R1.7 billion is spent on alcohol advertising every year and experts in the field of public health argue that a lot of this money goes toward getting young people to drink more and at a younger age.
"A simple look at alcohol advertising makes it clear that young, fashionable and hip youth are clearly the characters in many alcohol advertisements," says Professor Leslie London, a public health specialist at the University of Cape Town. "We have seen a rise in sales of alcopops, ciders, coolers and other forms of liquor that appeal to young people."
"Studies in several countries established that alcohol advertising influences young people's behaviour; it normalises drinking in many different settings, brings about positive beliefs about drinking, and encourages young people to drink alcohol sooner and in greater quantities," argue Professor Charles Parry and colleagues, writing in the South African Medical Journal.
"The evidence supports a broad public health approach to addressing harmful use of alcohol rather than simply seeking to change individual behaviour, as put forward by the liquor industry," according to Parry,  who is director of the Alcohol and Drug Abuse Research Unit at the Medical research Council.
One of these measures, argue Parry and London, is to restrict alcohol advertising.
But Robert Jeffrey, the managing director and senior economist at Econometrix, says there is not enough evidence to show that alcohol advertising influences how much people drink. Econometrix has also argued that there is limited proof that advertising influences the attitudes of young people toward alcohol.
One of the industry biggest players, South African Breweries (SAB), agrees. "As a mature and diversified market, the liquor industry's goal is to encourage competition among brands, not the consumption of alcohol by people who otherwise would not drink," says Benedict Maaga, SAB media relations manager. He is adamant that they respect the call to limit youth exposure to advertising.
"SAB recognises that being a responsible alcohol advertiser often requires going beyond legal compliance," contends Maaga, "and we maintain our own stringent internal codes of compliance to regulate our advertising."
SAB says it places its advertising in media where at least 70% of the audience is over the legal drinking age. It is also involved in a number of community-based interventions that target problem drinking, as well as a partnership with local and provincial law enforcement to address drunk driving, according to Maaga.
Those opposed to the advertising ban also warn of economic impact on jobs and the economy. Back in 2000, the ban on tobacco advertising was implemented despite this very concern.
"Job losses did not materialise and the advertising space vacated by the tobacco industry was largely taken up by cell phone companies," argues Parry. "Other products are therefore likely to take up some of the advertising space if alcohol advertising is banned."
But marketing analyst Chris Moerdyk contends that it is misleading to assume an alcohol advertising ban would be similar to the tobacco ban, and he is certain that nothing could fill the gap left by alcohol advertising.
"The mass media industry would lose about R2.6 billion in revenue and a lot of people are going to lose their jobs," Moerdyk warns, "I estimate that about 2 500 people will be left unemployed, and that isn't taking into account the impact on the lives of those who rely on them as breadwinners – perhaps as many as 40 000."
But, says Parry, "we must also consider balancing losses in advertising jobs with the enormous financial and other savings that will result from a reduction in consumption and related harm." The impact on health services, for example, will be significant if drunk driving is reduced.
Meanwhile, the proposed ban on sport sponsorships is likely to have a serious impact on sport, which receives very little financial support from government.
SAB has been involved in supporting South African sport from as far back as the late 1950s.  While it is almost impossible to go to any major sporting event without feeling their presence, SAB have also played an integral role in sports development in the country.
"For 13 years, SAB have invested in South Africa's largest grassroots football league, the SAB League, which aims to develop the nation's future soccer stars and the sport," says Maaga.
The SAB League has acted as springboard for a number of the country's current football stars, including Reneilwe Letsholonyane of Kaizer Chiefs, Happy Jele of Orlando Pirates and Ayanda Dlamini of AmaZulu.
A ban on sports sponsorships will affect around 30 000 young people, according to Maaga.
"We have seen how soccer can help to bring about socio-economic change in South Africa by providing local communities with hope and by providing opportunities for individuals to improve their lives," says Maaga. "SAB have always been committed to supporting that development. However the extent of that support will now depend on the proposed ban."
Motsoaledi admits that implementing the ban is going to be tough, and has appealed to researchers and academics to stand with him "to take the blows".
"Even our best friends object when it comes to alcohol," acknowledges Motsoaledi. "Even during the apartheid boycotts, alcohol was never boycotted."
The Bill may well be changed under pressure from the powerful liquor lobby but it has support from a number of quarters, including the World Health Organisation (WHO), which support government's plan to treat alcohol the same way as tobacco products.
"Restrictions on advertising have been shown to be effective, both as a stand-alone measure and as a part of comprehensive strategy. However, all interventions have their limits," warns Professor London. "When a ban is coupled with other interventions, the effects are strengthened." – Health-e News Service.