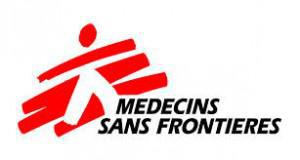 According to MSF, the report shows how vaccine prices are affected by the lack of competition among vaccine manufacturers, procurement and purchasing strategies, and pharmaceutical practices.
The report also highlights that the South African government continues to pay high prices for the human papillomavirus (HPV) vaccine being rolled out through the nation's schools.
According to the report, the Department of Health negotiated a significantly reduced price of R157 per dose of GlaxoSmithKline two-dose vaccine Cervarix. However, the MSF report notes that this price is still three times more than the price at which lower income countries receive the vaccine through the international financing mechanism GAVI.
The report quotes Department of Health Deputy Director General Yogan Pillay, who describes why South Africa pays a high price for the vaccine meant to reduce women's risks of cervical cancer.
"We introduced two new vaccines recently (PCV and HPV) … and because there are only two suppliers for each vaccine, there's no competition and we pay a premium… To the extent that we know what other countries are paying, that would strengthen our arm [in negotiations with companies]."
Adding the HPV vaccine to the South African immunisation schedule pushed up the cost of fully vaccinating a girl in South Africa by about 18 percent – from about R1,115.00 to over R1,363.00 per girl, according to MSF.
The report argues that with reduced HPV vaccine prices, the Department of Health could dramatically increase eligibility criteria for the vaccine to all girls aged 9-14 years.